Sunday Soul Sante
Sunday Soul Sante is a day's event, held in Bangalore and Pune, where one can explore arts and crafts, music, food and oodles of fun. I have worked on this project for the digital agency - Adverb Inc., Bangalore. My role was to give a creative direction and design the initial artwork which set the tone for its different adaptations for hoardings, event displays, print ads and web graphics. I have enjoyed working on each of these.
Art Direction, Graphic Design, Creative Direction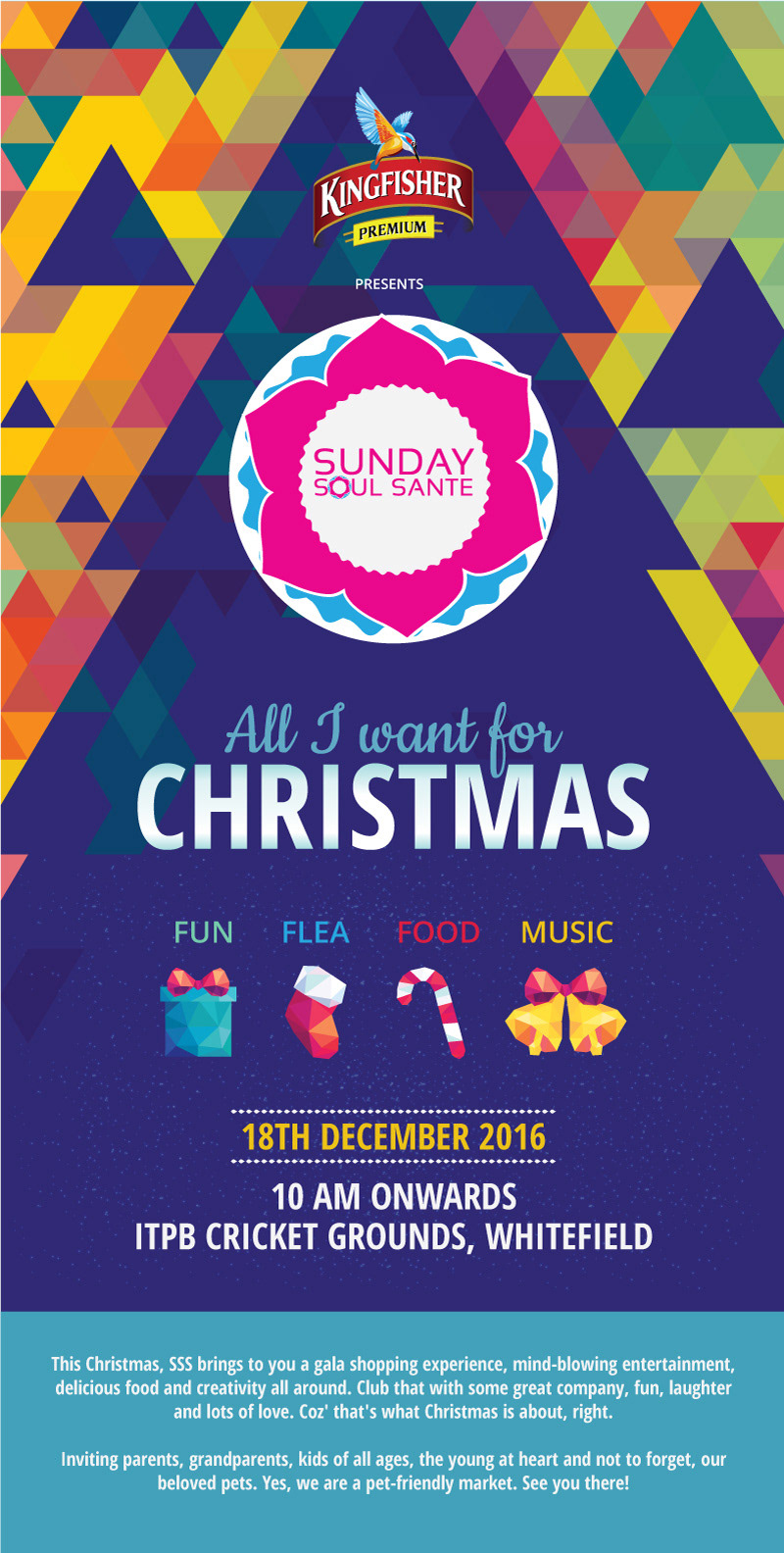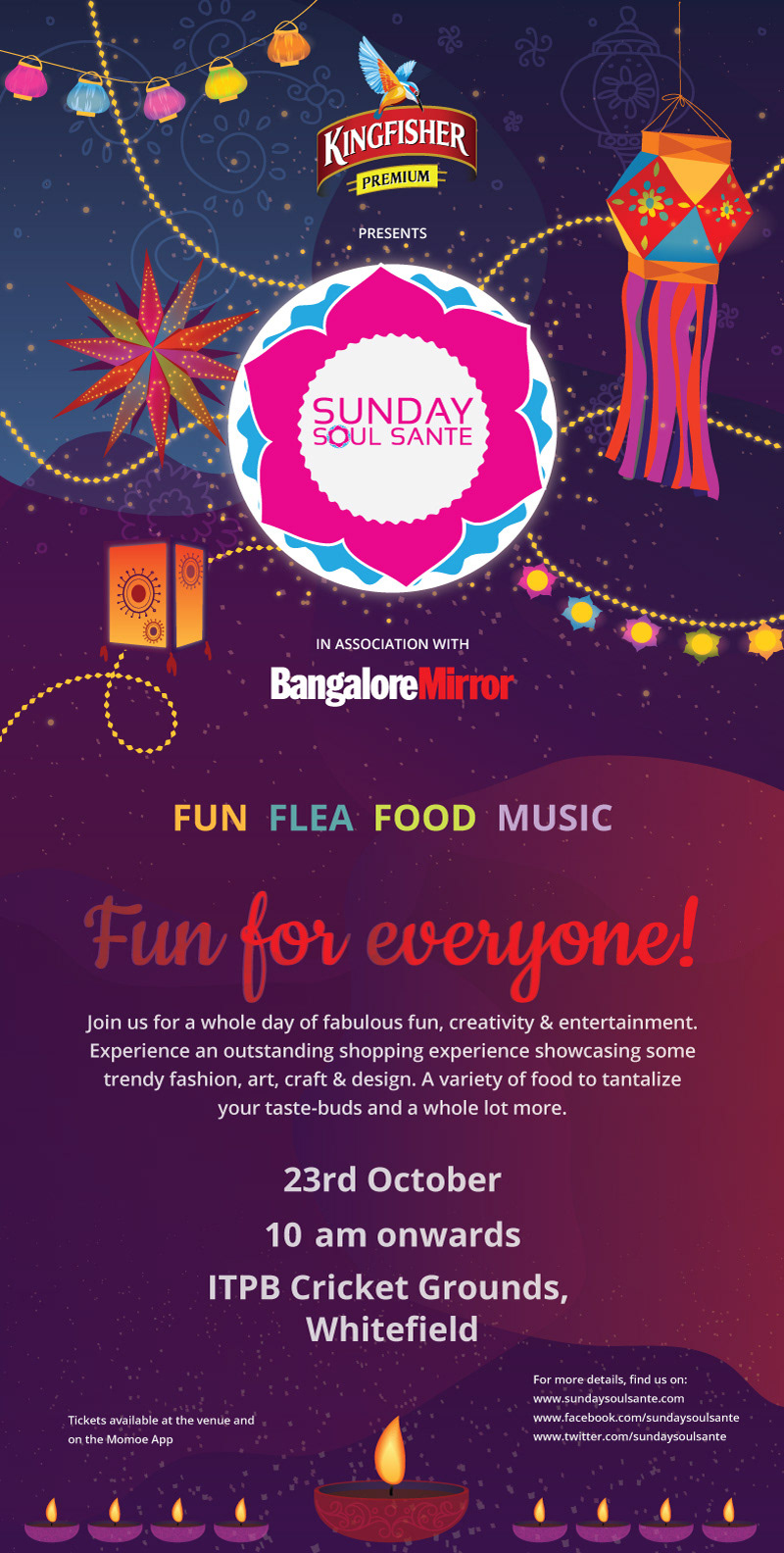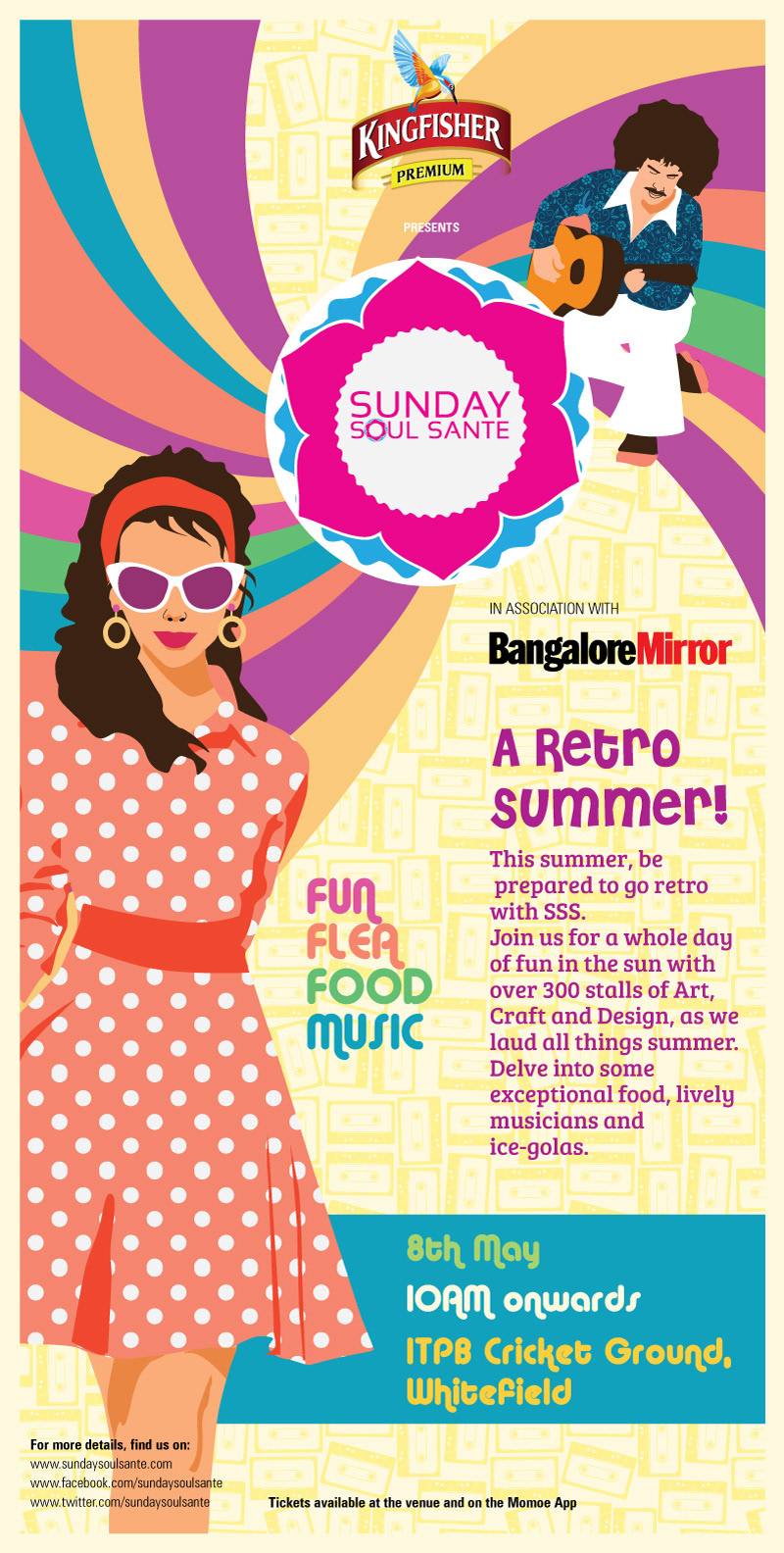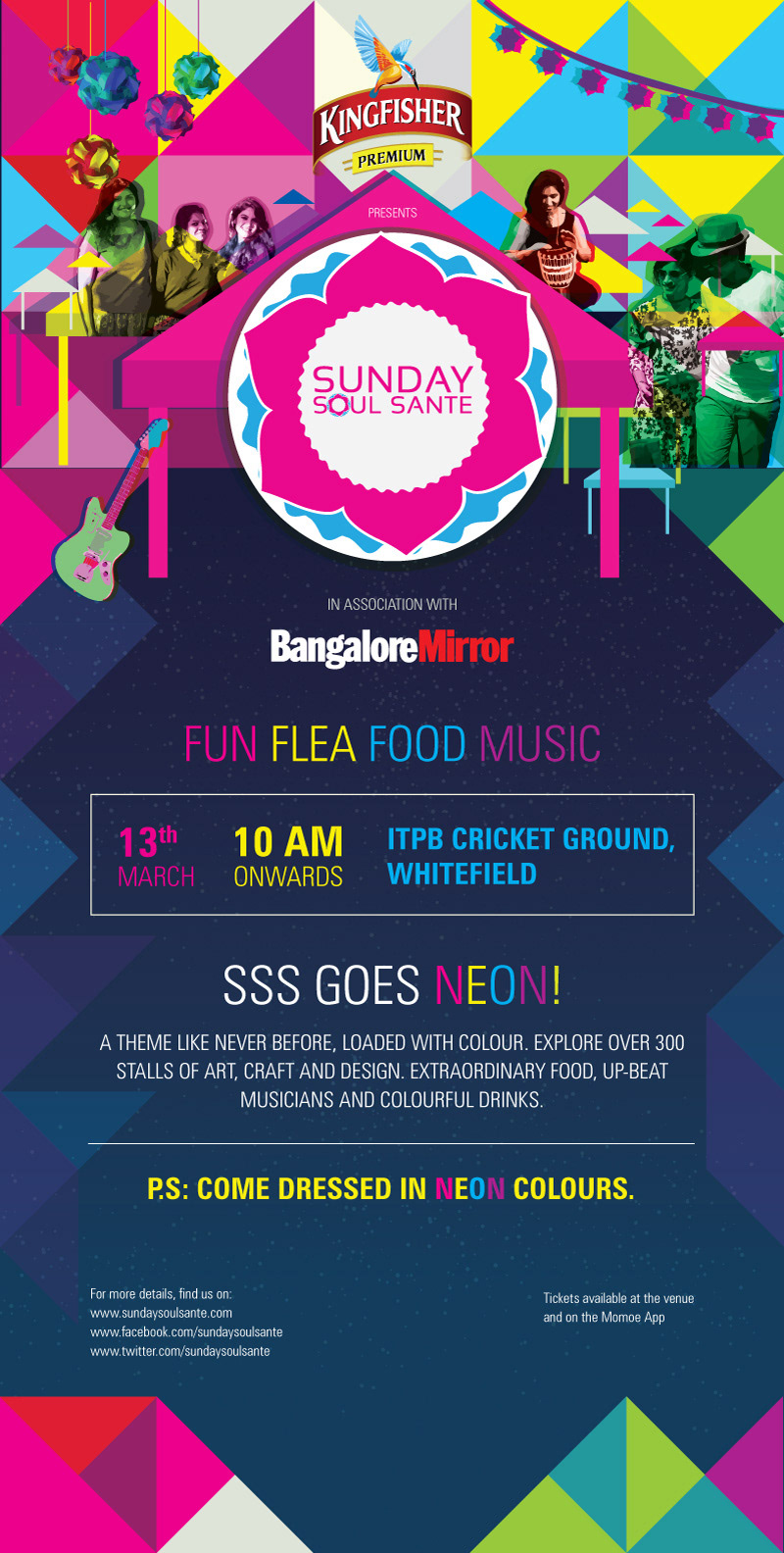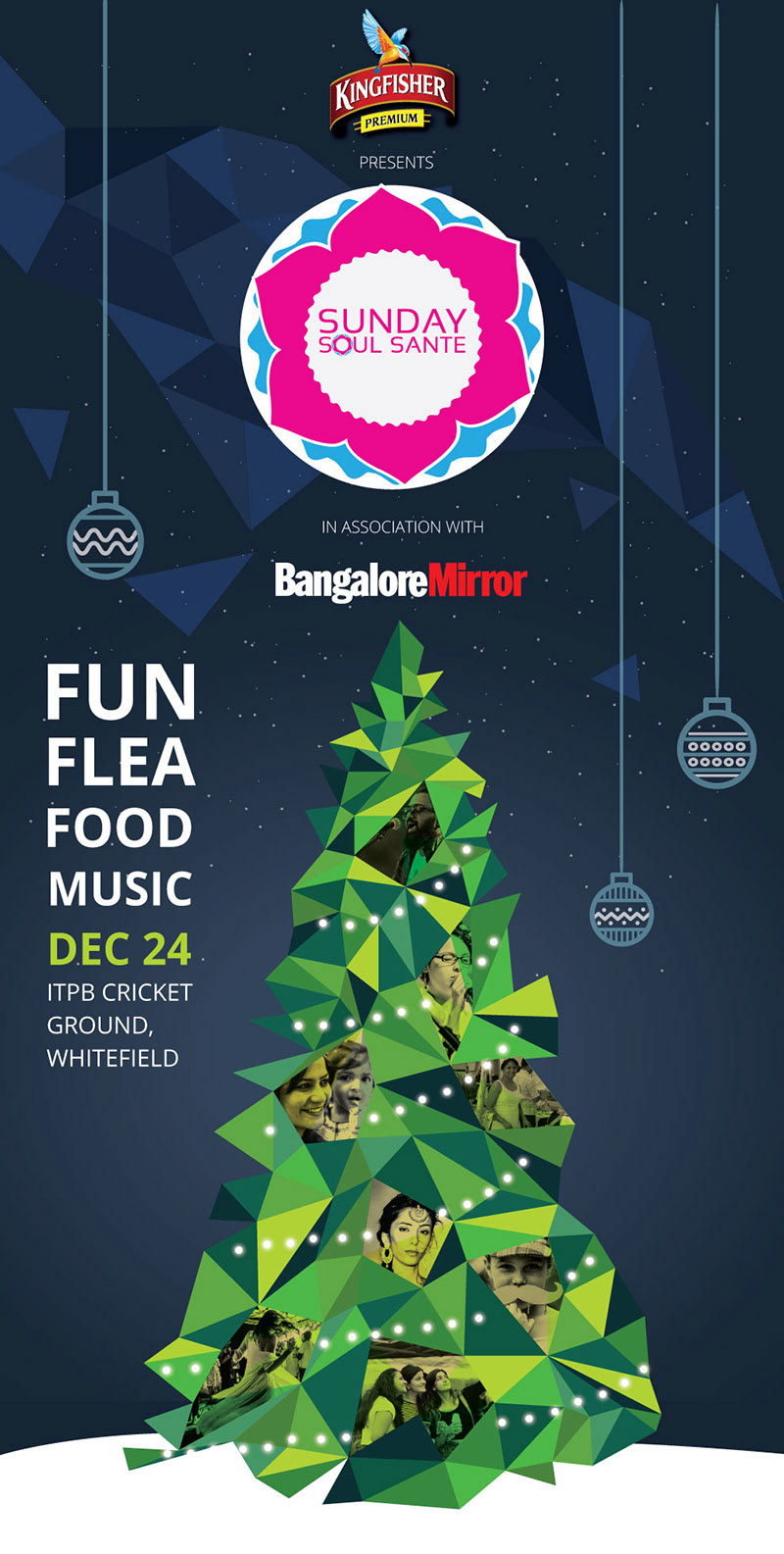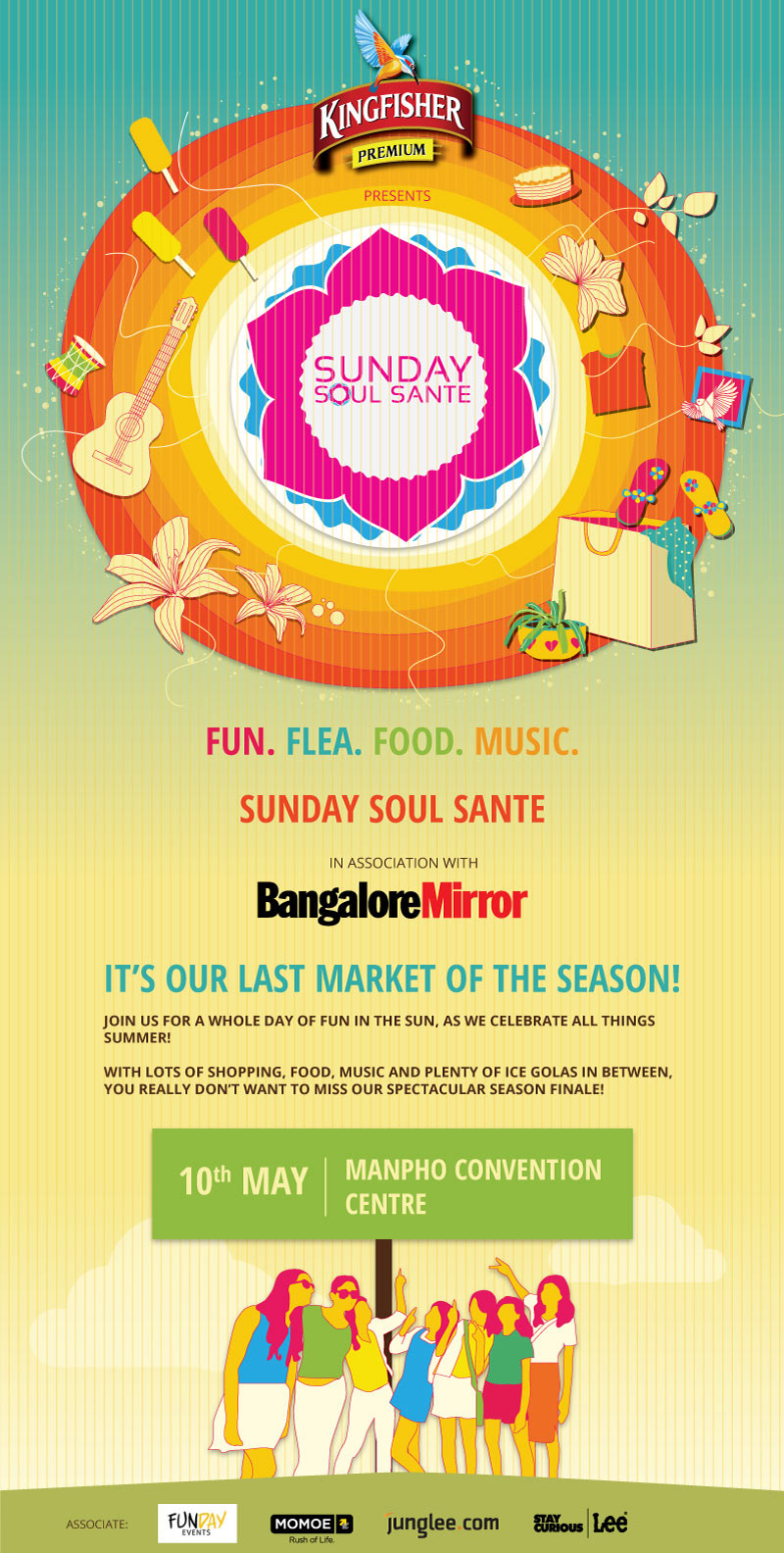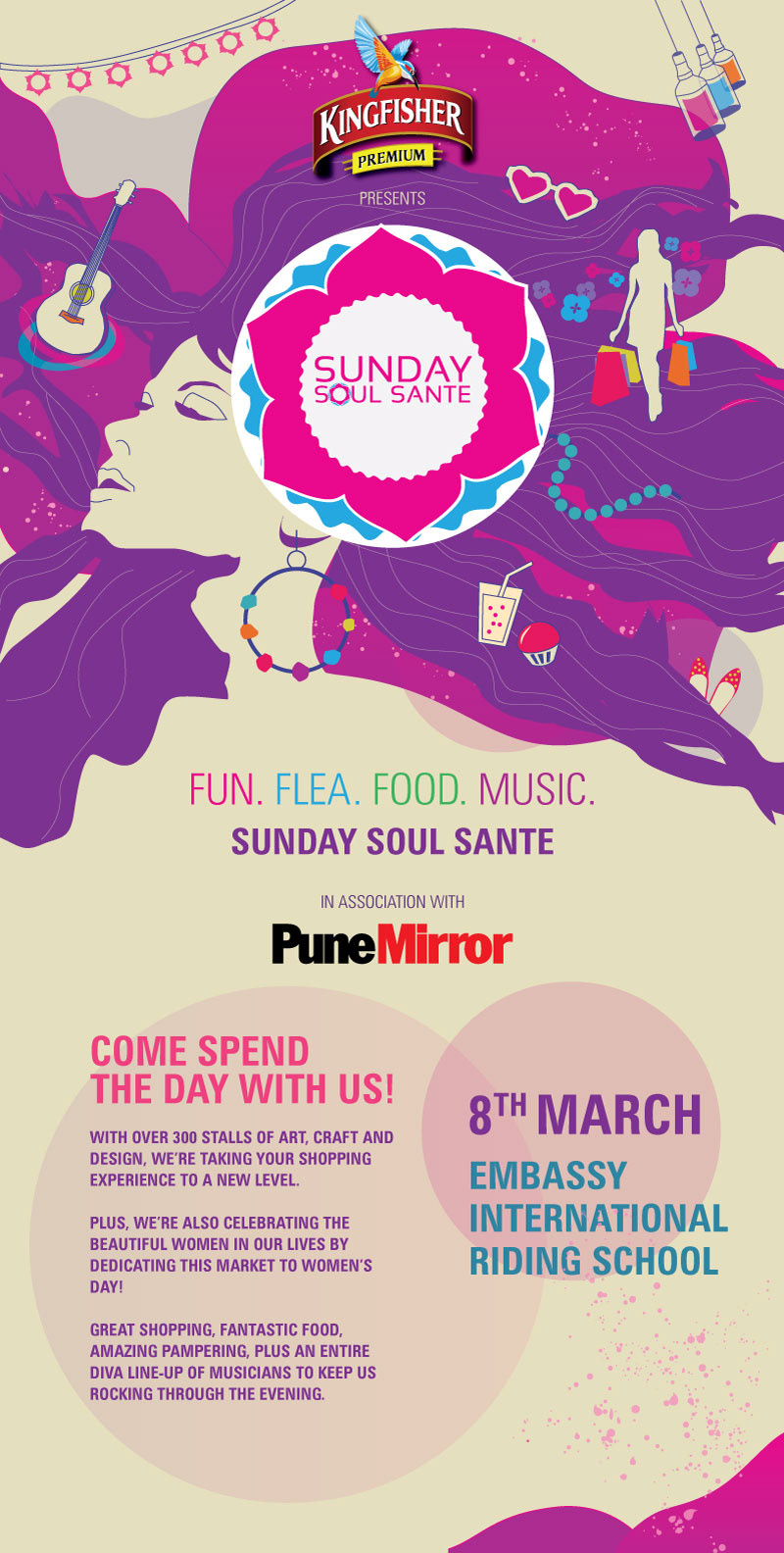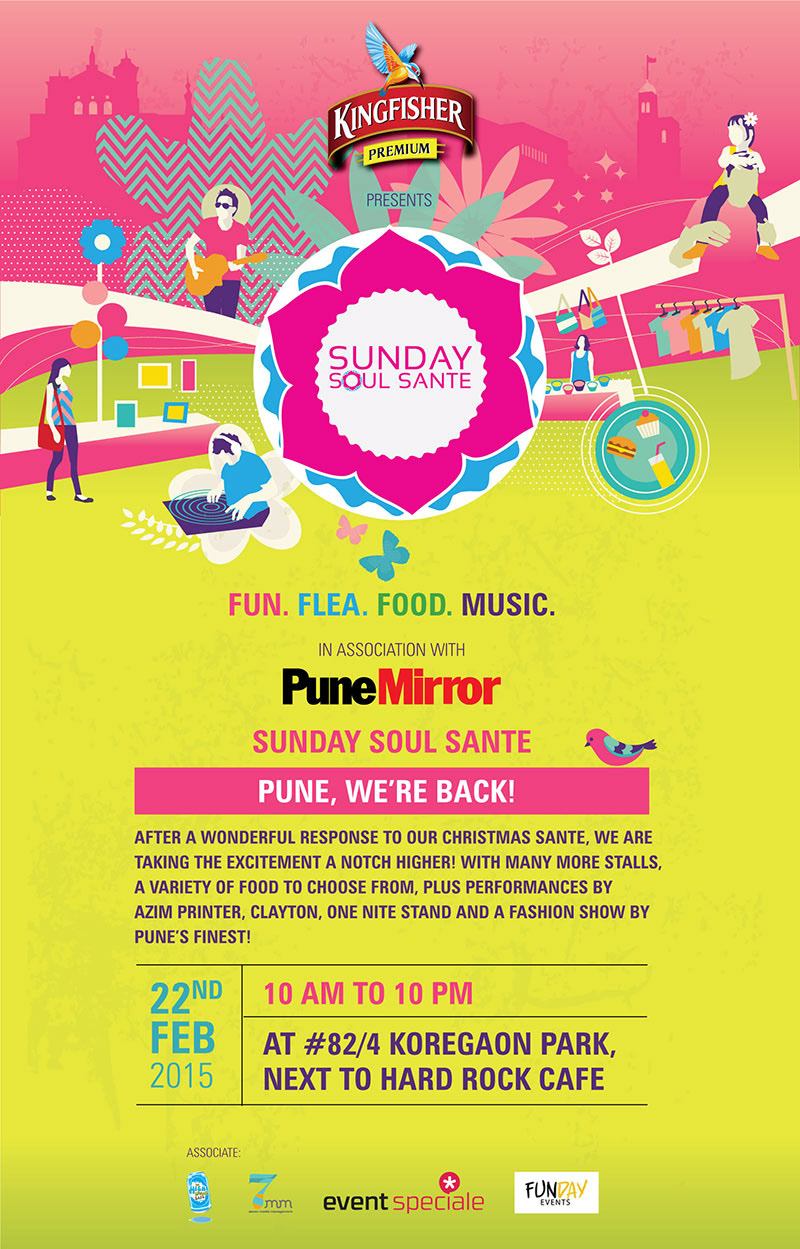 Work done for:
Adverb Inc
., Bangalore
To see adaptations of these artworks, please visit Sunday Soul Sante's facebook page.
Click here